Global Address Finder for Zoho CRM connects Zoho CRM with an online database of worldwide addresses to allow you to search, validate, and add your customer addresses into Zoho CRM.This extension will allow you to validate critical address details, eliminate data entry issues, and save valuable time.
Install Marketplace Extension

​
Once you have clicked on the link to install simply follow the on-screen prompts and agree to the terms of service then click Continue
Now Choose the Users/Profiles you wish to install and click Confirm
Once installed you may return to the Home screen and start using the Extension now.
All users belonging to the profile(s) selected will now have access and permission to use the extension – no additional user setup is required.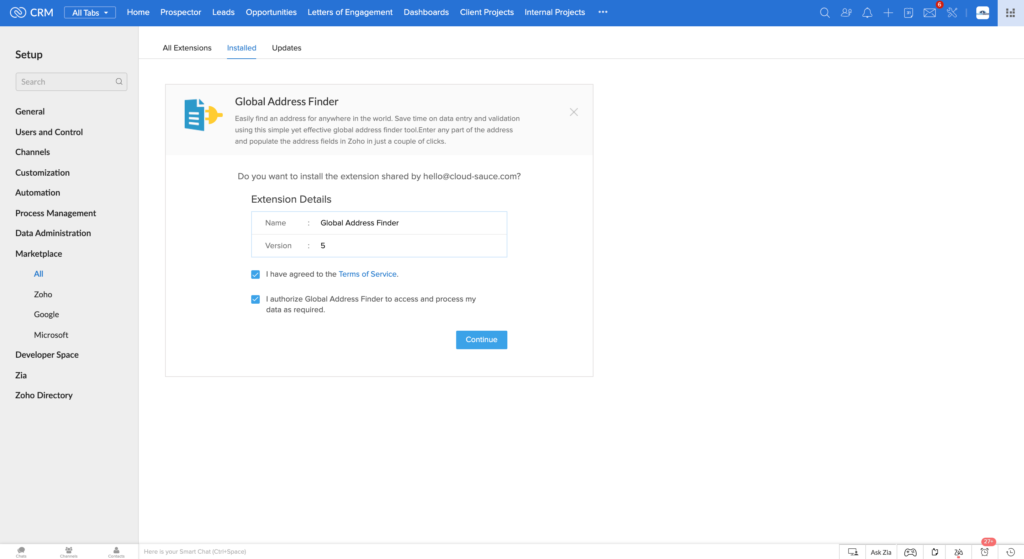 Step 1 – Open the Address Finder Tool
This extension will work in the Leads; Contacts; Accounts & Deals modules.
To use the tool you need to create or edit a record in one of the modules listed above.
Then click on the Global Address Finder button towards the top right corner.
Step 2 – Select your Country
Using the dropdown select which country you wish to locate an address.
There are over 250 countries to select from and you will have access to ALL of them whilst using the tool.
The last country you selected will be the one that appears when you open this tool.
Step 3 – Enter the Address
In the text box provided enter the address you wish to locate.
You can simply start typing the first line of the address or you can enter the Postal Code/Zip Code as required.
Step 4 – Select and Save your Address
Once you have identified the correct address, select by clicking before clicking on Save.
Now your Record is Updated
Once you have identified the correct address, select by clicking before clicking on Save.
Note that this extension uses the standard address fields that are provided by Zoho.
We recommend using these fields as not only does it work straight away – it ensures that your addresses will work correctly with the 'native' inventory modules of Zoho CRM i.e. Quotes; Sales Orders; Invoices
If you have any questions or issues with this please reach out to support@cloud-sauce.com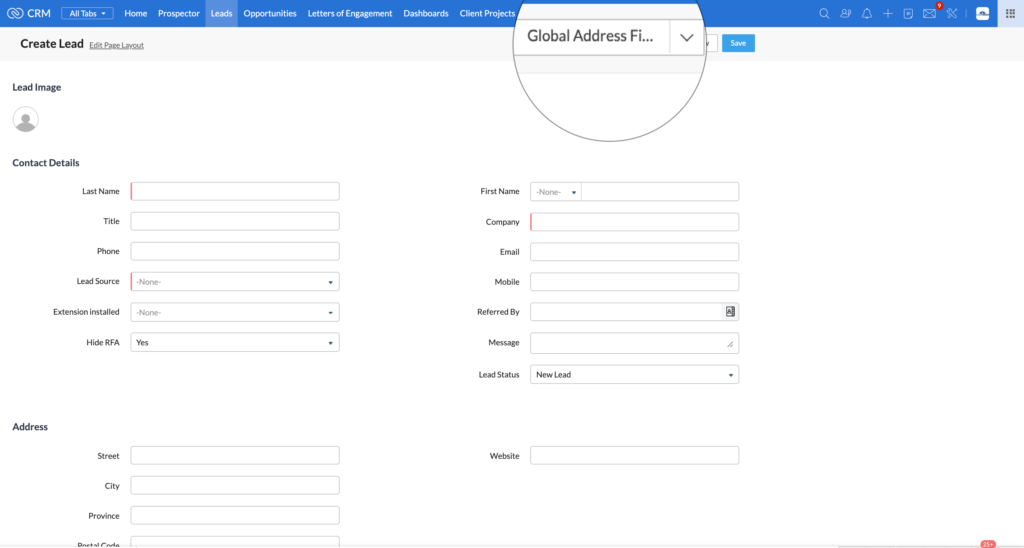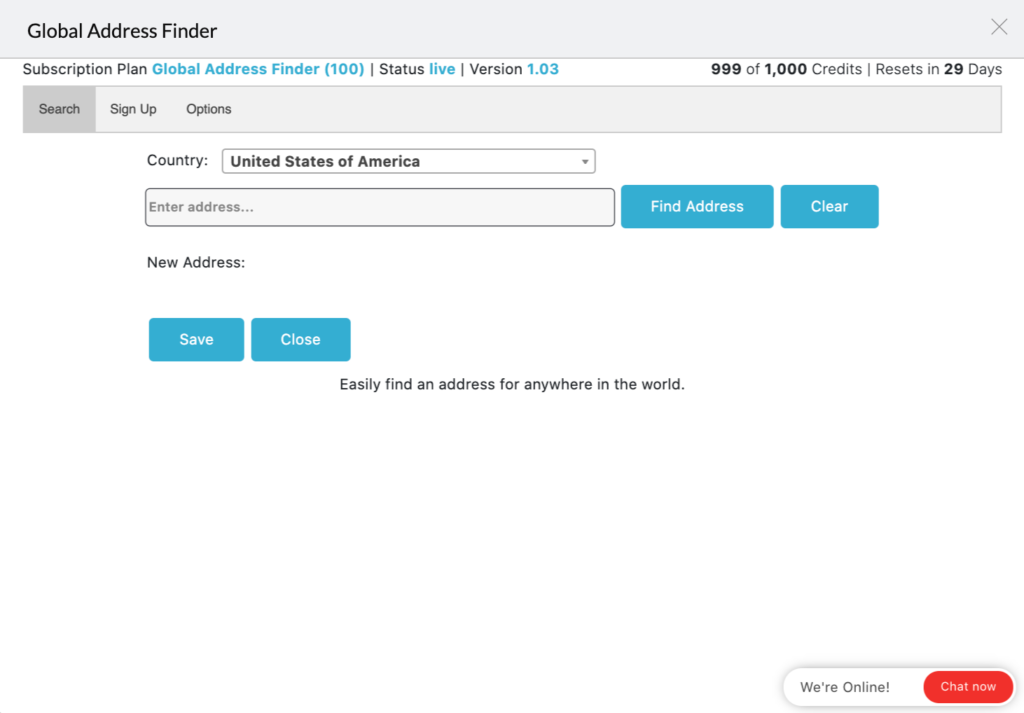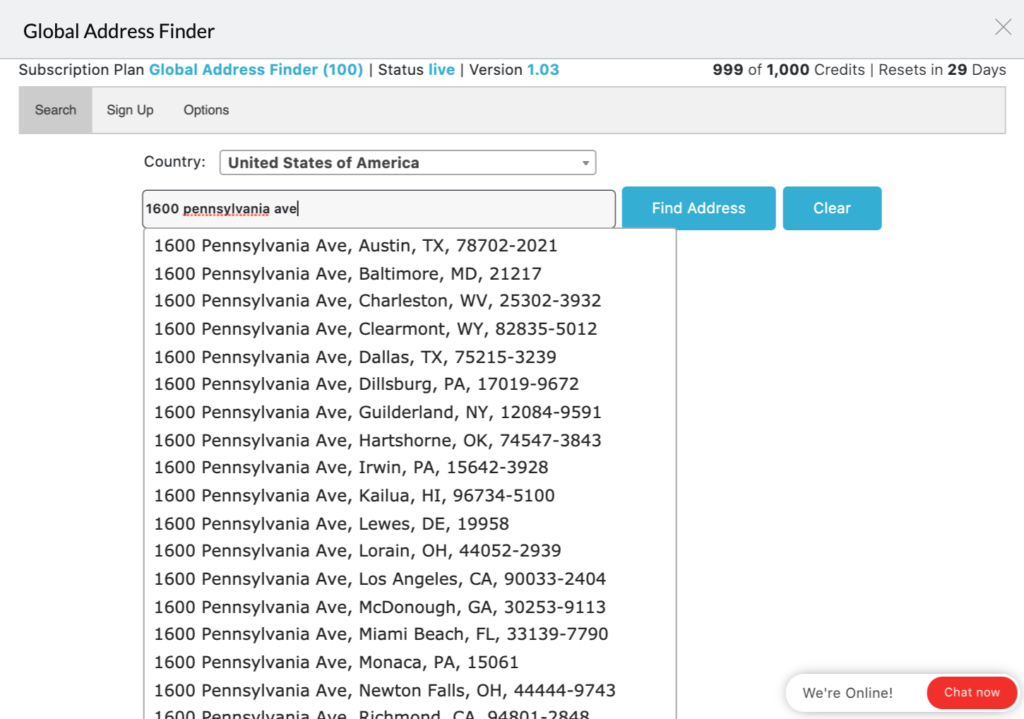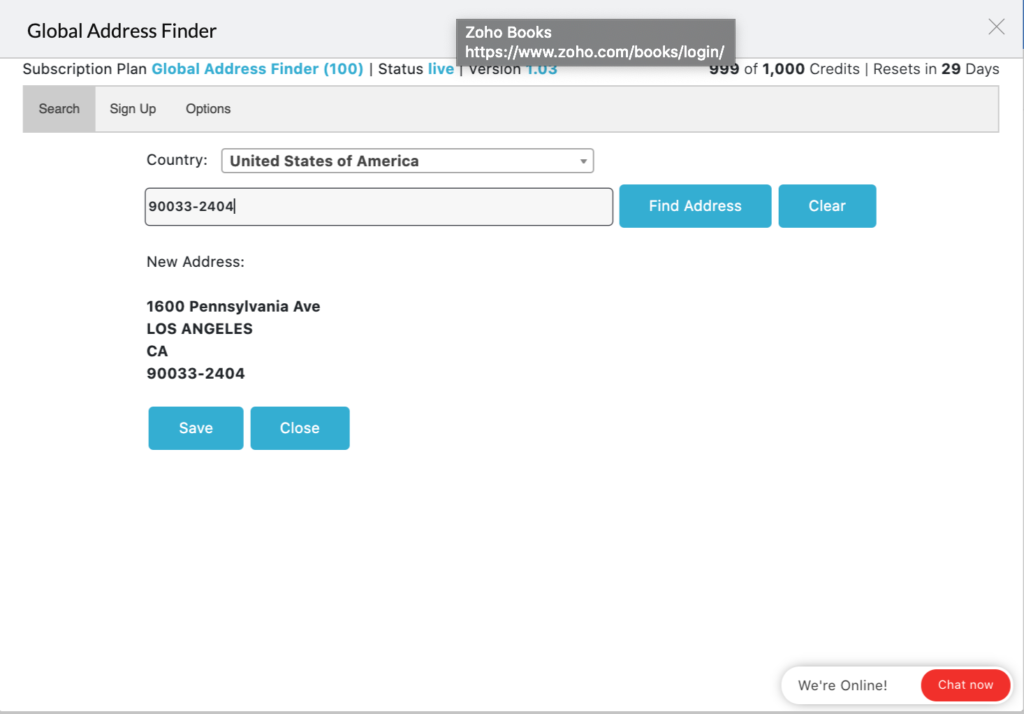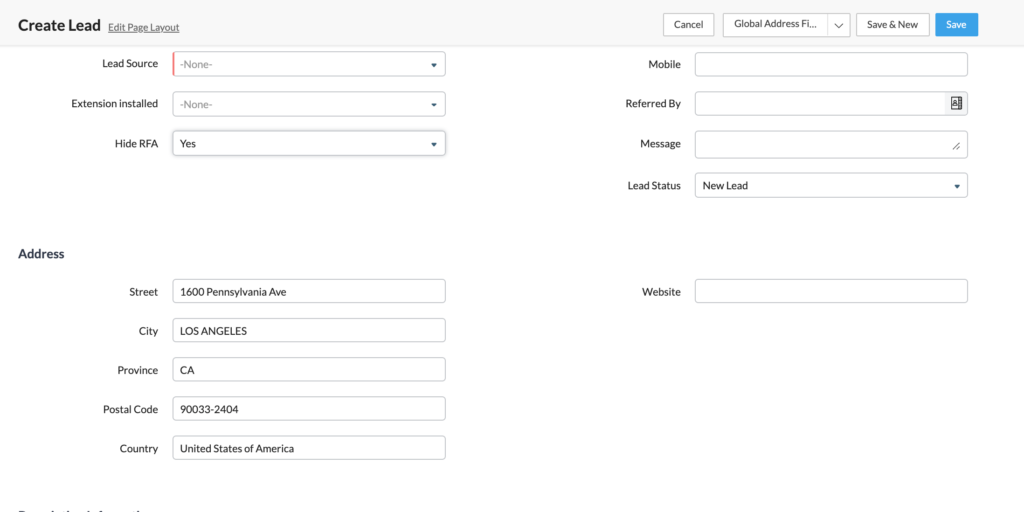 How to Sign Up
To subscribe to a plan, click on the Sign Up tab and to view the plan options.
Identify the plan that best suits your needs and click Sign-Up (1 credit = 1 lookup).
Upon being redirected to the sign-up form please enter your account and payment details making sure the Email address is the same as the user email which installed the extension.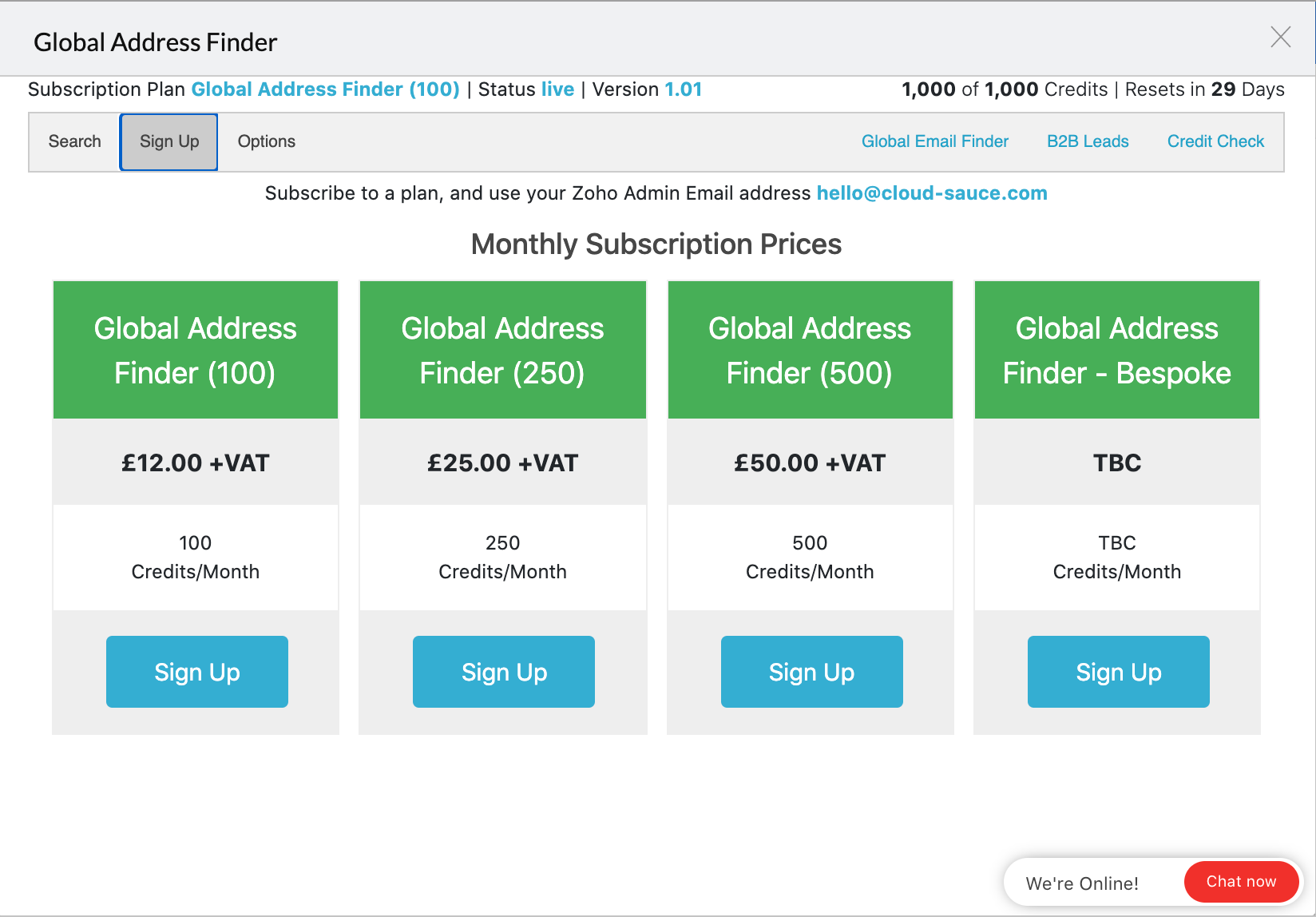 How to Contact Us
We hope you find this short guide useful, if you have any further questions please write to us at support@cloud-sauce.com