Overview
Entering contact address details into your Zoho CRM can be a time-consuming and painful task. It's hard enough entering address detail from your own country, where you know the usual format. Trying to do it for other countries with different address formats makes the process even longer.
Our Global Postcode Lookup for Zoho CRM is the answer to your problems.
Save time and validate your data now with our free 7-day trial.
Key Features
Free, full-access, 7 day-trial
Access address details in over 250 countries around the world
Validate all your existing addresses in your Zoho CRM
Easily affordable plans from as little as £10 per month.
Meet Our Clients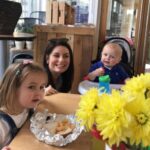 Dominic from Cloud Sauce has helped us every step of the way. From researching different types of systems to find out which one was best suited to our business right through to implementation. Dominic listened to our business needs and made sure that our new system could cater to all of them. He provided in depth interactive training sessions and all staff were familiar with the system before it was actually implemented. Dominic has also always been available for any follow up queries or questions and we wouldn't hesitate to recommend Cloud Sauce to any other company needing to introduce new systems.