Find the email address of any professional with the most advanced email-finding tool.
Find any email address WORLDWIDE
Database updated daily so you can be assured of the quality and accuracy of your searches
Find email addresses within the Leads, Contacts and Accounts modules of Zoho CRM
Affordable plan – from just £9.95/month
Download from the Zoho Marketplace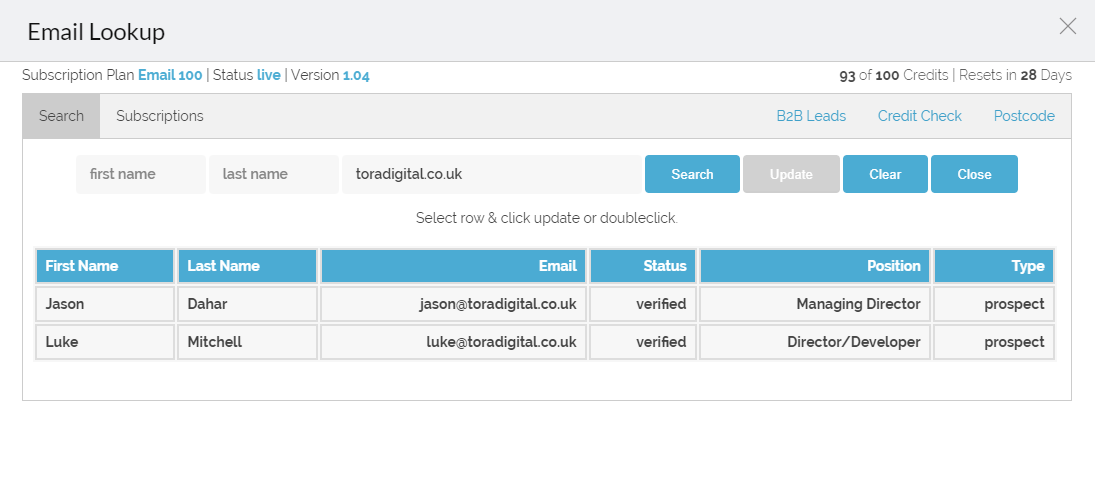 100 Credits, £9.95 + VAT per month.
250 Credits, £19.95 + VAT per month.
500 Credits, £34.95 + VAT per month.
1000 Credits, £59.95 + VAT per month.
For bespoke packages, please email us hello@cloud-sauce.com
Download from the Zoho Marketplace